Apoptygma Berzerk MG selection I: "Deep Red". Early years. This compilation is unofficial selection of Apoptygma Berzerk's greatest hits and singles. Сборник хитов и синглов Apoptygma Berzerk раннего периода.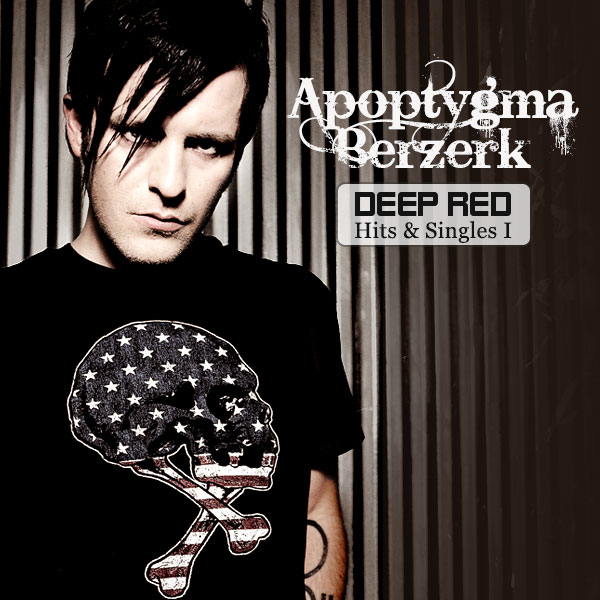 "DeepRed" Apoptygma Berzerk MG selection sample mix:
Apoptygma Berzerk "DeepRed" (MG selection, 2012)
golden hits from golden age of project
01. Deep Red
02. Burnin' Heretic (Album Version)
03. Bitch
04. Non-Stop Violence (cnn version)
05. Backdraft
06. Our Souls Will Remain (Outro)
07. Electronic Warfare
08. Skyscraping (Schizophreniac)
09. Sentinel — Ashes To Ashes '93
10. Near (Banilla Dream version) — Burnin Heretic [Live]
11. All Tomorrows Parties
12. Nearer
13. Seven Signs
14. Lidelsens Mening
Reordered, updated 2015.
Listen here for free: / Слушать весь сборник бесплатно online:
All copyrights are reserved by owners. All music samples is for acquaintance only, no downloads available. This selection made because of AB's official compilations absence. Подборка восполняет отсутствие официального сборника хитов и синглов Apoptygma Berzerk, и делает это хорошо.
Похожие сборники
Извольте послушать другие электронные сборники: Apoptygma Berzerk — BeetBOX (поздние хиты и синглы), Authecre — Run Chronotrony (избранное из первых альбомов), Anne Clark — Remain Forever (чарующая психоделия), Deutsch Astroneut (synth-pop, EBM), SAT (dark electronic), Atom Boil (dark electro, aggrotech).